The Landes Letter: June 23, 2019
Friends,
Since my last email, my campaign team and I have attended events & parades all over Augusta County like Middlebrook Village Days and Lawn Parties & Parades in Weyers Cave & Grottoes. Team Landes spent Primary Day talking with over 1,000 voters at precincts in Fort Defiance, Fishersville, Greenville, Verona, Ridgeview and Wilson!
Large Sign Locations
We just placed our 1st order of the campaign cycle for 4x4 campaign signs. We need your help in getting them up in high traffic areas throughout the county! Have a location in mind?
Email or Call:
Jimmy Ellis - [email protected] - 804.698.9260
Volunteer
Please let us know if you are interested in volunteering with our campaign! We are looking for volunteers to:
Write letters to the editor

Phone bank

Host meet and greets

Display yard signs
Be sure to "like" and share our social media updates!
Interested in being a #TeamLandes Intern? Learn more about our internship here!
The Landes Campaign in Action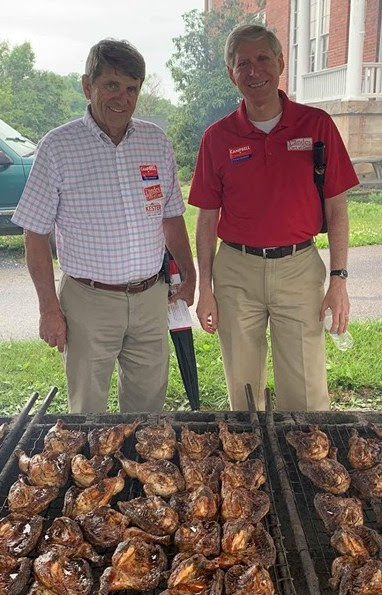 Contribute Today!
I am ready to serve Augusta County but can't do it without your continued support!
If you would like to mail your donation, please make checks payable to:
Steve Landes For Clerk of Court Committee
P.O. Box 12
Verona, Virginia 24482
Contact the Campaign
Please visit my website at stevelandes.com for the latest on my campaign for Clerk of Circuit Court.
Need a yard sign, interested in volunteering, or have an event I should attend? Call or email my campaign team and let them know.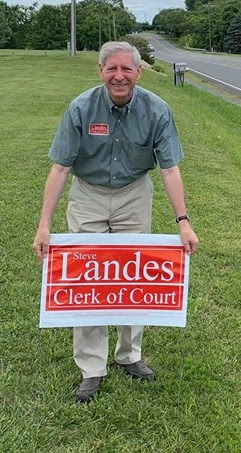 Josh Law - Campaign Manger
540.457.0991
Jimmy Ellis - Deputy Campaign Manager
804.698.9260
Be sure to "like" my Facebook Fan Page, follow me on Twitter @steve_landes, Instagram @SteveLandesVa, and on LinkedIn by clicking the buttons below:
Sincerely,
Steve Landes
Proven Experience and Trusted Service for Augusta County
Do you like this post?